Sir_Snugglz
Guest




Subject: Greetings from Ulisses Sun Feb 02, 2014 10:55 am

---

I use to be very active back in 2011-2012 but had to take a really long break. Now that I have a bit more time I would like to return to this game/wing.

In game chat it shows as Ulisses,
when I log in it is duvelsuper,
and on the forums it shows as Sir_snugglz

not sure which name you'll need to get in contact with me. before I left I was on an Adv Maul.

Let me know, thanks.
Furyion
Colonel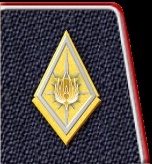 Posts

: 318


Join date

: 2013-08-31


Age

: 52


Location

: Stewartstown PA


Subject: Re: Greetings from Ulisses Sun Feb 02, 2014 6:23 pm

---

Hello Ulisses,

Thank you for your interest in the 554th Strike Wing. We will be more than happy to add any of our former honorary members back into our wing family. Who did we know you as before? Also don't forget to register on our web-site too. I saw your message in BSGO Wing forums section, so I will also post this message for you there as well. I will keep an eye out for you in game, and notify the other Admin staff. When is the best time to reach you? If you see any of our members in the game be sure to let them know that you have applied to the wing so that they can add you to our roster. Thanks again Ulisses, I look forward to seeing you again soon.

Sincerely,

Cmdr. Furyion

Wing Leader

554th Strike Wing/ Razor Squadron

Pegasus Command/ Colonial Fleet

_________________