RAZOR SQUADRON: WALL OF HONOR
THE NAMES OF COLONIAL WARRIORS THAT SERVED DISTINGUISHABLY WHILE IN RAZOR SQUADRON ARE HEREBY AWARDED THE TITLE OF "HONORARY RAZORS" FOR THEIR SACRIFICE AND DEDICATION TO THE CORE VALUES OF HONOR, COURAGE AND COMMITTMENT. THE STRONG VALUES THAT BROUGHT LEADERSHIP AND DEDICATION TO RAZOR SQUADRON; AS WELL AS, THE FIGHT TO THE CYLONS. ALWAYS GOING ABOVE AND BEYOND THE CALL OF DUTY: THESE MEN & AND WOMAN WILL CONTINUE ON THE TRADITIONS OF ADMIRAL CAIN'S LEGACY AND BE WRITTEN INTO THE SCROLLS OF BSGO HISTORY AS STRIKE PILOTS THAT SURVIVED WAVE AFTER WAVE OF CYLON ATTACKS, AND THAT CAME TOGETHER AS A WING FAMILY FROM THE SHATTERED REMAINS OF THE COLONIAL FLEET, TO DEFEND THE SURVIVAL OF HUMANITY.
COMMISSIONED BY REAR ADMIRAL HELENA CAIN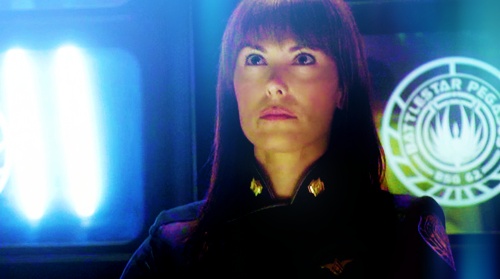 REAR ADMIRAL HELENA CAIN: HONORARY RAZOR'S:
CAPT. ASTRA/ LT. MATT
CAPT. AVENGER/ LT. MIDAS
CAPT. BARDANJUSIK/ CAPT. MURDOCK
CAPT. BILLYBOBJOEDUFFY/ CAPT. MRS. RENEGADE
CAPT. BLISSKEN/ LT. NEMESIS
LTJG. BOBAFATTY/ CAPT. NEMISIS ENFORCER
CAPT. BUSEMANN/ CAPT. NAVYTRAVIS 
CAPT. BUCKETHEAD/ CAPT. OBABARO
 LT. DERTHA/ CAPT. PADISHAR
CAPT. DICARO/ CAPT. PLAGUE
CAPT. DARTHFATTY/ LT. PRINCE ISOLDER
CAPT. ELVEZ/ CAPT. QWERTY
 CAPT. EVILGIMP/ CAPT. RENEGADE
CAPT. ELARD/ CAPT. REVANKAZISHI
CAPT. FURYION/ CAPT. RIKKI
CAPT. FARSLIDER/ CAPT. ROVER
 CAPT. FARGOFORD/ CAPT. ROIDRAGE
LT. GHOST81/ CAPT. SGT_FENN
CAPT. HAWKFORD/ CAPT. SIRNOSE
CAPT. HARLOCK/ CAPT. SLYCOOPER
 CAPT. IMPERFECTKILLER/ LT. SNAZZY
LT. JRD/ LT. SOONTIR FEL
CAPT. JUSTINAM/ CAPT. SOSAYWEALL
CAPT. JAREQ/ LT. STONER
 CAPT. LASHER/ LT. TIFFANY H
CAPT. LONDIRMOTH/ CAPT. VALLAR
CAPT, LEFTCOASTCANUK/ CAPT. ZARDOZ
CAPT. LACYWAR/ LT. ZIGFRED
CAPT. MARCZ/
FULL MILITARY HONORS:
RAZOR SQUADRON: ATTENTION ON DECK!
LEGACY OF ADMIRAL CAIN TRADITION CONTINUES
WE SALUTE YOU.... SO SAY WE ALL....